Personal Sessions
At Home in Your Body and Life
What do you want? What Is your heart's desire? A healing journey begins with a yearning for something to be different. Dare you reach out to ask for it? Whatever it maybe for you, happier personal relationships, career purpose focus or more energy for life.
Our work together will be on physical, emotional, psychological and spiritual levels. Healing clears deep blocks and creates positive new ways of being. Sessions are nourishing, profound and practical.
You are welcome here. You deserve to be healed, happy and fulfilled. A session is an in-depth therapeutic experience uniquely for you. A transformational blend of dialogue, bodywork, imagery, alchemy and ritual.
Sessions last an hour. We meet in person in North London or Online. I bring my professional skills, personal sensitivity and spiritual presence, in service of your joyous and resilient life - and collectively, a better world for all.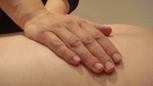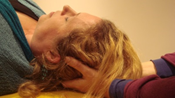 Choose your destination
Enhanced intimate relationship, pleasurable purpose work, or vibrant dynamic wellness! Let the big you out!
Intimacy Journey:
body image
relationship history
pleasure patterns and freedoms
knowing what you want
effective communication
owning your pleasure
co-creation with life
Purpose Journey:
where you are now
childhood gifts
life's challenges
what you have learned
your unique perspective
stepping forward
co-creation with life
Vibrancy Journey:
your unique gifts and challenges
your habits of tension
letting go of your armour
potential beneath the mask
freeing your energetic matrix
personal embodiment
streaming energy
A single session is £85. A first experience session can be upgraded into a full journey of 7 sessions to your desired destination.
To embody your unique personal potential for wisdom, satisfaction and pleasure, choose a Universe of Deliciousness experience. This deeply individualised travel will begin with a VIP day with me, 9 monthly sessions, a free copy of my book and deliciousness diary, free attendance in all workshops and online communities, and a tailored personal practical program for you to use in your daily life to achieve your dream. £995
"Healing is a gift. It is the restoration of order." Bert Hellinger